Recently, over dinner with a few friends, I heard about a couple whose combined income was over $150,000, with the wife alone bringing in a six figure salary. Despite the fact that their combined income is higher than average and they don't have any children, they struggle to pay the minimum on their mortgage every month and she was recently bailed out of a 5 figure credit card bill.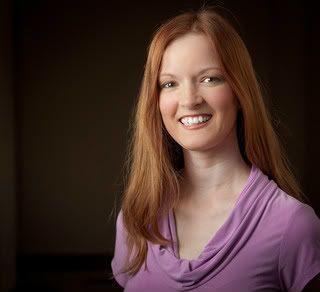 I was gobsmacked. How is it possible that a couple is barely affording everyday living on a six figure income? I tried to imagine what our life would be like if my husband and I spent every cent—and more—that we earned. I couldn't.
After all, we take trips, go to movies, eat out from time to time and yet we earn far less than this couple, manage to put in more than the minimum on our mortgage every two weeks, we don't carry balances on our credit cards and we still tuck money into savings or investments every month.
But then I heard what this couple's definition of 'everyday' living is; regular shopping trips for designer labels and buying a new luxury SUV with a larger than expected bonus instead of putting the money towards paying down their debt, to give you a hint.
As shocked as I was when I heard this story, I think I was more amazed—maybe 'in awe of' is a better way to put it--by Heidi's story: when she and her husband were first married, they lived on $10,000 a year and didn't rack up any consumer debt. In fact, today, the creator of the frugal living blog, Little People Wealth, along with her husband and two kids, still live a largely debt-free lifestyle, with just their mortgage and some student debt that they're working to pay back.
When you hear two scenarios like this you can't help but think something's missing; one couple struggles to live on a larger than average salary and the other, who once managed on $10,000 a year, is now a family of four living on one salary (just $25,000 a year), still able to afford to take trips, is saving for retirement and their children's futures.
Heidi, the oldest of 10 children, said the fundamentals of frugal living--living within ones means and saving what and where you can--is in her blood. She said she thinks one of the reasons she's been able to avoid a debt-riddled life is because she grew up knowing the difference between wants and needs, and failing to tell the difference between the two is what Heidi says is probably the biggest reason people struggle to live on six figure salaries.
"The problem with wants vs. needs is it is always open to interpretation," she said. "You may need a home, but at what point does the size and amenities make it a want? The same thing goes for food (do you need the cookies?), clothing (name brand or not?), and almost everything we spend money on. I've seen budgets where people justify expensive clothing that they 'need' for work, cell phones that they 'need' for communication,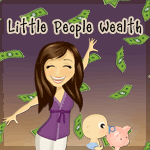 a new car that they 'need' because it is more reliable."
In fact, Heidi said she would describe almost everything she buys as a 'want.' Knowing this, she said, has allowed her to more easily give up the things that she knows are not necessary nor important to her and her family and to make room in their budget for the things that are.
"The problem with believing everything you have is a 'need' is you feel trapped, constantly paying for things you believe you can't let go," Heidi said. "If you train yourself to believe it is all a 'want' then you learn to appreciate what you have and make decisions you never thought you could before."
This is why I find it so interesting when people say they choose not to be frugal because they don't want to miss out or deprive themselves. Really, the opposite is true and frugality, or being able to decipher between what you really need and what's just taking up space in your closets or on your credit card bills, is liberating or enabling.
In Heidi's case, having a more discerning attitude with regards to their spending has meant she can stay home with her children, which is something that she and her husband feel is important for their family.
She said personalizing your frugal living, so to speak, is something that she tries to stress on her blog, to show people that you can use money saving tips and put money away for whatever it is that's really important to you.
"Frugality should mean something different to everybody," Heidi explained. "The problem is, when teaching somebody to be frugal, you show them everything and by doing that you run the risk of them becoming miserly or skipping it altogether because they are overwhelmed. I buy about 50% organic produce, but I never spend more than $1 on a box of cereal (usually it is free). If you said I couldn't buy organic produce anymore because it is a waste then I would feel deprived. The key is not to deprive yourself. If you find it too tedious to clip a cereal coupon because your favourite cereal never goes on sale then continue eating your favourite cereal without the coupon. Don't do every single frugal tip in the book. Do the ones that make sense for you and your family. If you do this right you will never deprive yourself of anything and you will have more money for the things that are important to you."
Heidi's site contains post upon post of the practical money saving tips and frugal how-to's that she and her family use to save money; raising children while living well on one income, couponing 101, money management tips, where to find giveaways and more.
I asked Heidi about her favourite money saving tips and she said that while booking hotels when rates are cheaper or finding coupons to restaurants before they leave on family holidays is at the top of her list, coupons are definitely number one. Her Coupon 101 and How to Shop CVS or How to Shop Walgreens are great tutorials that anyone can use to help shave dollars off their grocery bills.
For her family of four, Heidi spends an average of $150 to $200 each month on groceries and it isn't uncommon for her to get several items for free. But, before you start thinking she spends days clipping coupons, her routine is only 30 minutes and involves finding the coupons she needs in one newspaper insert and online. Another important tip that Heidi said helps her save money is she won't buy 20 of an item just because it's on sale.
Heidi breaks couponing down into three different levels and said you can put in as much time as you want or need looking for coupons, depending on the amount of money you want to save:
"In my coupons 101 post I teach people three 'levels' of couponing," she said. "I would consider myself a level two. Level one just follows the sales, uses printable coupons, and can order the coupons they need from clipping services. I used to coupon that way. It takes almost no time (if you use an online coupon match) and I was still saving 50-60% of my grocery bill. Now I save 70-80% with my current method (one newspaper, clip what you need when you need it). Extreme couponers are people who get multiple newspapers and stock up on everything they can. They can save 80-95% of their bill."
There's no doubt about, it takes effort to save money. If it didn't, the term 'living paycheck to paycheck' wouldn't exist and we wouldn't have the national debt loads that we do. Maybe you've already found yourself in a too-tight-for-comfort financial situation and you're not sure how to get out of it or how to start to live large on less. If you find yourself struggling to live large, asking yourself, "how can I fix my credit score," then there are plenty of credit companies who can help you get back on track.

Heidi is the first to admit she finds it difficult to be patient sometimes, to resist buying what she wants, when she wants, but to wait until she's saved enough money. With that being said, she knows that the rewards of her frugal lifestyle are always well worth the effort she puts in:
"Most rewarding is everything I am able to do because I am frugal," Heidi said. "My hubby and I had a 2 week honeymoon in Hawaii, where we visited 3 of the Islands, and we spent less for everything (airfare, all lodging, food, everything!) than what the first resort would have cost at full price. I was able to purchase a new car for less than the cars on the lot that were 4 years old just by using some savvy sense (and some strong negotiating). I cringe to think of all the things we wouldn't be able to do or have if we paid full price for everything."
Heidi has learned which money saving tips enable her family to do the things they want to on their $25,000 a year salary while still paying their bills on time and putting money into their savings. If a financial balance is possible on a salary this size, anyone earning more is out of excuses.
Little People Wealth is a great place for the average Joe to go and learn how to make the most out of what they earn, to see how easy it is to stretch a dollar. More than anything, Heidi said she hopes her blog will show others that frugal living is about finding a balance and that living at either one of two extremes is a sure-fire way to wind up broke and stressed out or just plain unhappy.
"I hope that they learn that you do not have to be an extreme couponer to save money," she said. "Everybody can do it. It isn't just 'frugal' it's smart and it allows low and middle income families to be and do things they never thought were possible."