There was a time when Mare, the creator of the thought-provoking and ever-so-important blog, Holistic Mamas, didn't know much about natural health or remedies. In fact, the now Master Herbalist and Certified Aromatherapist said she used to pop pills for headaches, bladder infections and any of the other relatively minor and common ailments about which she would visit her MD.
A lot has changed since then and Mare said it was during the time when she owned a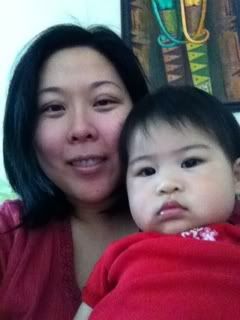 wellness spa that she grew increasingly interested in a more natural approach to health. The MBA graduate started taking courses in aromatherapy and herbalism and used this new-found knowledge to treat spa clients' colds and other illnesses.
When Mare gave birth to her daughter, now 13 months old, her interest in natural health took on a whole new meaning and importance as she wanted to do whatever was in her power to nurture and maintain her daughter's health using natural methods. The blog, Holistic Mamas, evolved out of her own journey toward holistic motherhood and Mare has been sharing her knowledge and what she's learned along the way with other parents, ever since.
"At first I just started Holistic Mamas as a blog to share with other Moms my journey to raise my daughter holistically/naturally/organically," she explained. "I didn't realize how hard it was! But then I realized that other Moms are seeing me as a resource and asking me questions, so now I want to be the premier online resource and community for mothers who want to seek out and share information on natural remedies and natural healing modalities."
Currently, when you visit Holistic Mamas, you will find posts rich with the natural remedies that Mare has used and found effective, her musings about holistic doctors and practices like acupuncture, osteopathy and aromatherapy, and find her candid and heart-felt accounts of the self-doubting that every parent treating their child's first fever, teething pain or reflux with homeopathic remedies experiences.
Mare said she hopes that some day Holistic Mamas can become a knowledge base or resource for parents to find information on the ingredients, like herbs and oils, the common ailments and remedies that they can use to nurture the health of their own families.
Most of the parents I've spoken to who have chosen to treat their children with natural remedies and holistic doctors rather than regular trips to their MD and antibiotics, have said that their desire to limit their children's exposure to the quick fix pharmaceuticals--that really don't fix anything at all--is fuelled by the fact that children are born with a clean slate, so to speak, and it's they, the parents, who have the power to start their children on the right track toward a lifetime of good health.
Taking responsibility for our health and employing the ingredients that have been used for their natural healing properties for centuries is something that I, and a growing number of others, feel very strongly about. It doesn't just make the most sense for frugal living, because of the lifetime of savings that a healthy person not relying upon costly pharmaceuticals and doctors' visits will enjoy, but it also makes the most sense in terms of the way our bodies were designed to function and heal.  
Mare said there are several factors that demonstrate to her that more and more people are realizing the downfalls of our reliance on 'modern' medicine and are reverting back to traditional healing practices:         
"I think first of all, it's an economic imperative these days to stay healthy. Who has the money and time to go to the doctor anymore? Many Americans don't have health insurance, or don't have good health insurance plans, and staying healthy on our own is a MUST," she said. "Also, more and more people are graduating from Naturopathic Schools of Medicine, which signals an interest in this field (people wouldn't be investing 4 years of their time if there was no way to make a living doing this). More and more states are letting NDs practice as primary care physicians. I also see more and more people interested in going to schools for Traditional Chinese Medicine or acupuncture. More naturally-minded doctors are also appearing on TV - Dr. Oz, as an example. He is always teaching about herbs and natural medicines."
In her own experience, Mare said she finds that many of the people who have converted to a less MD driven approach to health care have done so because they or someone they know have experienced adverse side effects from prescription drugs or other over the counter medicines.
She said even members of her own family have started to recognize or recently learned of the potential dangers associated with some pharmaceuticals, but added that it isn't always easy for us to believe that something we've been told will help us could potentially do more harm than good.
"I've been trying to convert my mother-in-law for a while, and just recently got her to go see a holistic physician about osteoporosis and getting off Actonel," Mare said. "It took a combination of her son and me cajoling her AND watching Dr. Oz AND seeing a specialist about how taking bisphosphonates could actually damage her bones in the long-run for her to finally do it. I think it was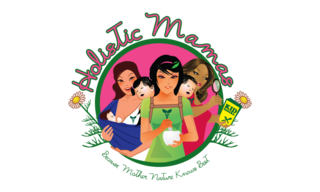 this latter one (seeing on TV that women have actually built weaker bone as a result of taking Fosamax or Boniva) that finally did the trick."
What a lot of holistic healing sceptics don't understand is that many natural health proponents, like Mare, see the merits in modern medicine and feel that there is a place for MD's in a more holistically driven health care approach.
In actuality, Mare said herbalists have benefited from modern medicine because it has helped to standardize some of ingredients that, in the right quantities and concentrations, can effectively treat illness.
"…without modern science/medicine, we wouldn't be able to harness the benefits of digitalin for heart disease (from the Foxglove plant)," she explained. "Some leaves that you picked might not contain enough digitalin, and other leaves that you picked might contain so much it would kill you. So standardizing on an exact amount of digitalin that can be transferred from plant to human is a very good thing. I guess my point is, modern medicine is not all bad. It's just that (I feel) we need to get to a good balance of natural health and modern, conventional medicine."
It's hard, for some more than others, to accept change or to believe that what people in positions of power, like doctors, scientists and politicians, have told us is the best way for us to heal ourselves might be slightly misconstrued, if not completely wrong. It goes without saying that there are still a lot of people who are sceptical about trading in their cold medicine for slippery elm bark.
Mare offers what are, in her experience, some of the reasons scepticism still exists:
"Firstly, I would say that there is a general lack of education about the subject," Mare explained. "I don't remember learning about how to take care of myself during school, what remedies to use, etc. I remember a First Aid class, but that's about it. Secondly, I see that our American healthcare system emphasizes sickness, rather than health. By that I mean that you only go see a doctor when you are ill, rather than proactively visiting them to maintain a state of optimum health (we might do that once a year, but other than that, your doctor is not that involved in your life). Our current insurance system is set up such that it pays doctors to just address symptoms quickly and efficiently and have the patient 'go away,' rather than stay involved in their lives as a wellness partner…Thirdly, conventional MDs look askance at herbal and natural medicines because of the so-called 'inconclusive research' or 'lack of research' about them. The truth is, it is expensive to do double-blind, randomized, placebo-controlled clinical trials, especially if it is about the efficacy of an herb, which cannot be patented or sold for huge profits. So, nobody here looks at those (I feel that we are all in the pockets of big pharmaceuticals). However, they do do this kind of research in other countries (Germany, China, etc.), but those research studies are either not published here or simply discredited because they weren't done here (here = United States). Lastly, there was a time in our nation's short history where the public trust was abused by so-called herbalists or practitioners of 'natural medicine' (i.e., the snake oil salesmen, etc. etc.), so perhaps we are still suffering a backlash from that."
It really isn't surprising that a lack of knowledge is one of the biggest roadblocks preventing a wider acceptance of natural health. Just like anything else in life, people don't like or believe in that which they don't understand or that which is unfamiliar.
Despite her work and the positive results she's seen from natural remedies, Mare said she still faces criticism from some of her family members who are reluctant to even give a different perspective a chance.  
"For my grandmother's 100th birthday, she wanted a jumbo size of Tylenol," she said. "It's hard to argue with a 100-year-old. They can always play their longevity card with you. Anyway, most of the scepticism is around the more 'vibrational' or 'energetic' medicines. One of my brothers has outright said to me that homeopathy is 'quackery.'"
To be clear, when Mare talks about the 'vibrational' or 'energetic' medicines, she is referring to an understanding that homeopathic remedies stimulate functions of the body so that the body can essentially heal itself.  
Many in North America today have largely forgotten that the body can and will heal itself and that, in many instances, proper diet is the only thing that's needed to ward off illness or to strengthen a sluggish immune system. Mare said that teaching your children, from a young age, about healthy eating and raising them on a wholesome and balanced diet is the best way to keep them healthy. Then, when they do get sick, try natural remedies. If that doesn't work, a trip to your MD might be in order.  
If you're ready to take a more holistic approach to not only your health but also that of your family, I strongly encourage you to visit Holistic Mamas. Mare's knowledge is a gold mine of information for others, not to mention the blog has built a community of like-minded individuals from which you can seek information and tips.
Breaking away from the mold, so to speak, can be scary and there will surely be times when you doubt your ability to heal yourself or your loved ones with plants or essential oils. But failing to see that pumping ourselves full of drugs or filling our mouths with unhealthy foods only puts us less in touch with our bodies and further from optimum health is, at least for me, a much less desirable end.